Album:

The Music Scene

Year :

2009

RIYL :

DJ Shadow / Flying Lotus / Skrillex
I first came to Blockhead's "The Music Scene" via the amazing "Animals" episode of the Adult Swim series Off the Air. For me the, song will forever be linked to the experience of watching "Animals" deep into a night of carousing with a dear friend. But this post is not about that. "The Music Scene" is a fascinating song for reasons all it's own, and it's only real lyrics are a simple repetition in the opening bars:
The music scene has got me down
'Cause I don't want to be a clown
Though direct, it's something of a paradox. That said, Blockhead, I totally get it.
Scenes exist around pretty much every genre one can think of: College radio (been there). Ska (yes, done that). Dulcimers (yup!). Creating a persona around your chosen genre (and the camaraderie, codes, and costumes that come with scene participation) is a familiar ritual to anyone who spent their formative years in music clubs. Eventually, you grow out of it.
And so, an essay in images. It's an homage to knowing you just can't hold down a paying job looking like this.
Ska

(Image via Ska-P.com)
Rasta

(Image via whiskeyanono.com)
Punk

(Image via imgur)
Death Metal

(Image via Social Media Delivered)
Jam Band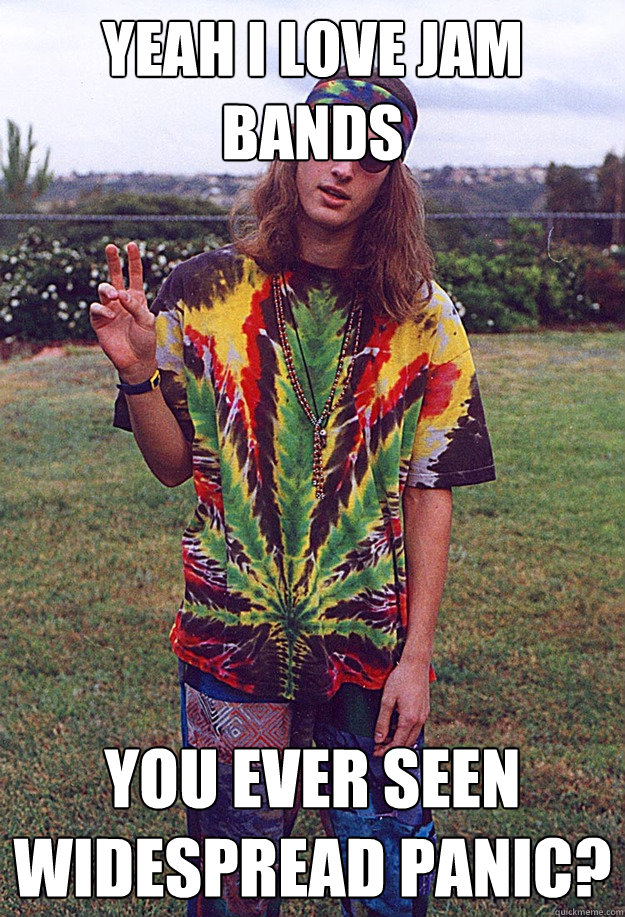 (Image via Quickmeme)
Williamsburg, Brooklyn

(Image via Look at This Fucking Hipster)
Comments are closed.